Because buying isn't for everybody, we've put together a three-year leasing program for businesses interested in benefiting from the iJetColor envelope printer without needing to own it.
Leasing an Envelope Printer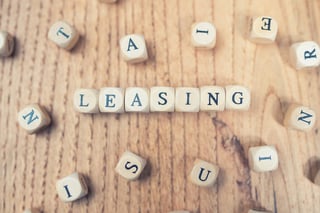 Our quick lease program is a way for customers to start seeing their return on investment (ROI) without having to make an upfront, capital purchase.
It's perfect for small business owners who are looking to reap the benefits of the iJetColor envelope printer and the revolutionary Memjet printhead.
iJetColor's Quick Lease Program
Our quick lease program makes adding the iJetColor envelope printer to your business easy and economical. By leasing, you can take the capital you would put toward purchasing the printer and reinvest it into your business.
When you lease your envelope printer, there's no need to worry about the depreciation that comes along with owning an asset. Instead, your business just makes consistent, monthly payments. This method is easy to budget for, and it has a positive effect on cash flow.
Getting Started
We've put together a simple, fast, and hassle-free leasing process to make it even easier to get the iJetColor envelope printer into your business. We've partnered with American Financial Partners for our leasing program, and they provide a high level of personal service and fantastic attention to detail.
If you're interested in getting the ball rolling, you can apply for leasing here. If you'd like to learn a little more about the program and get your monthly payment quoted out, click here.