A short-run, full-color envelope printer saves you and your business time. In an industry where time is money, outfitting your business with time efficient equipment translates into value. Take a look at the following time-saving efficiencies and imagine how they would benefit your business.
1. Spot Color Matching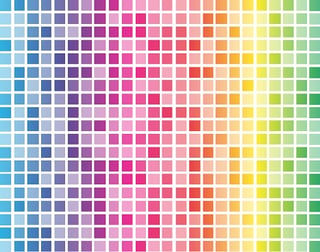 Whatever is printed onto your envelopes needs to match the other related print materials. With up to 16.8 million available colors in our color matrix, you'll be hard pressed to not find the perfect match.
You can consistently run full color, 4-edge bleed envelopes with this technology.
2. Store Data for Variable Printing
Once you find the perfect color, store it instead of starting over from scratch with each envelope order. You can store client, color, and design data for future use. Then, when that same customer or company calls, you have the presets from their previous orders.
3. Lower Labor Costs
A typical in-house offset printer is run by a single individual who has the skills and experience to get the job done. If you have a pressman, you're familiar with the process they move through for each print job: make a plate, make multiple plates for multiple colors, mount the plates, run the press, clean the press, and repeat the process with the next run.
The hours spent running an offset printer become minutes when you have the right equipment for the job.
4. Quicker Order Turn Times
Outsourcing short run envelope print jobs can take upwards of 1-2 weeks for completion, and printing in-house with an offset printer is a labor-intensive hassle. Imagine how your business would transform if your turnaround time for rush short run envelope printing could be same day or next day.
The convenience and efficiency you experience with the iJetColor Press can directly improve your business processes and your profits.