The iJetColor Press is an inkjet printing system that brings considerable value and efficiencies to its owners and operators. And because of the many efficiencies of the iJetColor Press, you can lower overhead costs and invest in the success of your business.
Here are six reasons to choose iJetColor for low-cost inkjet printing:
1. High-Speed, Short-Run Printing
Accommodating same-day, short-run envelope print jobs is made easy with the speed and capabilities of the iJetColor Press. This turn-key digital printing system runs envelope print jobs at three times the speed of the competition without compromising quality.
2. Cost efficient
When it comes to low-cost inkjet printing, the iJetColor dominates in the cost-per-piece conversation. Even with 4-edge bleed printing, the iJetColor Press maintains extremely competitive pricing and brings the lowest cost-per-piece to the commercial printing market.
Compared to the competition, the iJetColor's material costs are significantly lower. Also, because the equipment can be run with only a small amount of training and education, operation costs are lower than printers that are run by a pressman.
3. Easy to Use and Easy to Learn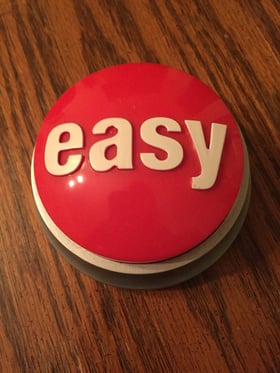 Not only is the iJetColor Press a remarkable machine, but it also comes with great customer service. That way, if any questions or problems happen to arise, you have somewhere to get the answers and information you need.
Customers also enjoy access to online training materials, allowing new and existing staff to quickly learn how to operate the printing system. Its ease-of-use means just about anybody in your office can be trained to successfully operate the iJetColor Press in a few hours. And you won't need to rely on a specially trained pressman to run high-quality envelope print jobs.
4. 4-Edge Bleed Color Capability
The beautiful, vibrant coloring made possible by the iJetColor Press is made even better with its true 4-edge bleed color capability. The PMS color matching capabilities of the iJetColor Inkjet Printing System draws from a color matrix of 16.8, ensuring envelope runs have consistent color to other digital and print materials. As far as color inkjet printers are concerned, the iJetColor is ahead of the competition.
5. Variable Data Printing
With variable data printing, there's no need to start over with each envelope order. Client information, color specifications, and other design data is all stored, making it easy to manage print jobs quickly and efficiently.
When regular customers return and order envelope runs, you can retrieve the present information from previous orders. This capability adds efficiency and supports consistency across all print jobs, regardless of the time between orders.
6. E

nvironmental Friendly
iJetColor printing requires just a fraction of the energy consumption of other digital printing devices. Our Memjet printhead is the most environmentally-friendly printhead on the market today. It has numerous recyclable components, contains only 0.5 milliliters of ink at the time of replacement, and requires no special disposal instructions.


The high-quality, low-cost inkjet printing you experience with the iJetColor Press makes it possible to deliver visually appealing, consistently printed envelopes to your customers, while saving on numerous print-related overhead costs.