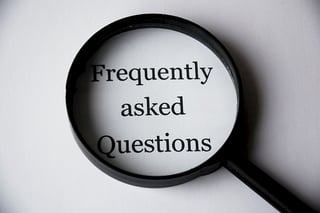 Over the years, we've noted the most common questions people have before they decide whether or not the iJetColor press is right for them. Below, you'll find the most frequently asked questions, answered as it relates to envelope printing.
How Fast is the iJetColor Press?
This short-run, full-color printer is up to two times faster than existing printers. And, the iJetColor's speed isn't just evident in its printing. Users also save time switching between short-run jobs due to the RIP and Workflow software capabilities.
What is the Cost Per Piece?
While the cost per piece varies based on the specifics of each print job, the majority of short-runs come in at a cost of less than one cent per piece. Where the iJetColor is different, though, is that "less than one cent per piece" refers to the ink costs and print head cost.

How does the iJetColor Press Differ from Toner-Based Printers?
In terms of features and capabilities, toner-based printers do not stack up against the iJetColor Press. With 50-70 percent less output speed, no full bleeds, and a need for expensive supplies, toner-based machines:
Use more expensive window envelopes

Crease and emboss envelopes with heat and pressure

Limit the types of stock you can use (in terms of thickness and texture)
Can the iJetColor Press print on textured and Thick Stock?
Yes. And, because the iJetColor does not use heat or pressure, you will not damage envelopes with unwanted creases or embossing.
What Does "True, Full Bleed Capability" Mean?
Printing a slightly larger area than what's required is a common printing practice which ensures the ink hits the true edge of the stock. The area that goes beyond the edges is referred to as "bleed." When we say we have true, full bleed capability, it means we print from across all edges of the envelope without standard borders. True, full bleed printing means the ink will not stop short of the edge of the stock.
Have more questions about the iJetColor printing system? Contact one of our reps by clicking below.