About Tandem Printing, Inc.
Tandem Printing, founded in 1954, is a print company based in Richfield, MN. From the very beginning, the company built a reputation based on quality, reliability, service, and integrity. Under the current ownership of John Kostka and Steve Kane, who acquired the company in 1991, Tandem Printing's experienced staff work with individuals, small businesses, and large businesses to provide high-quality printed materials.
Before adopting the iJetColor Press into their operations, Tandem Printing was running their envelope runs on a 3302 Ryobi printer.
"When we first started looking at the purchase of this device, we did an extensive review on the costs associated with running these envelopes on our current, 3302 Ryobi, and it was perfectly clear, right up front, that the cost efficiencies of taking that 3302 Ryobi out of production and replacing it with the iJetColor Press 4.0 was a very simple decision to make."

John Kostka – President, Tandem Printing
How the iJetColor Press Benefited Their Business
As you saw in the video, Tandem Printing was able to cut their printing costs in half and complete envelope runs in 1/10 the time it took on their 3302 Ryobi. From setup to cleaning and maintenance, the iJetColor 4.0 has been a real timesaver.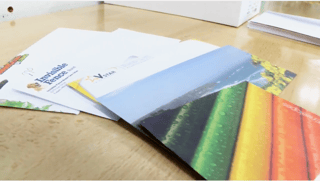 And one of the best parts? All the speed and increased capabilities of the iJetColor come with a superior final product. Tandem Printing's Pressman said it best, "With this press, from the [first] one to the thousandth, it's all going to be exactly the same. There's no variance in colors, they stay the same, they're perfect, and it makes my job much easier."
The iJetColor 4.0 Customer Testimonial
After owning the iJetColor 4.0 for about 15 months and running over 1 million envelopes, the President of Tandem Printing is still impressed with the envelope printer's color and feed capabilities. Beyond that, on his experience working directly with iJetColor, he had this to say, "Working with them was very simple, their people are professional, their press delivered on what they said it would do. I highly recommend the people that we work with."

While the results Tandem Printing experienced after purchasing the iJetColor 4.0 are remarkable, they are not exclusive. This company simply made a smart decision to purchase the highest quality inkjet envelope printer on the market, and the results speak for themselves. "Probably the biggest mistake that we made was that we didn't purchase this press sooner." – John Kostka, President of Tandem Printing.