Service matters. But you know this—especially as a printer when you have a deadline to meet but a piece of equipment that is down or not functioning properly. At Printware, we know this too, and are here for our customers 24/7 for when that inevitable technological hiccup pauses your production.
Meet some of the team that keeps over 1,000 customers happy and profitable:
JORDAN "J-DAWG" JENSEN

Affectionately called J-Dawg for his cool composure, Jordan is a skilled technician whose experience quickly leads customers to a diagnosis of the issue and a solution to follow. He gets customers up-and-running fast—as Byron at Envelope Solutions said, "He is on it!!"
BRAD "SIR LAUGHS-A-LOT" uTPADEL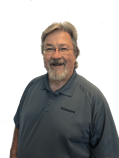 Though skilled in other areas like video-making (check out his work on the iJetColor Pro), Brad pairs his sense of humor with a hearty laugh when troubleshooting to keep equipment—and its operators—operating at peak performance.
kELLY "mARILYN" kUESTER

Kelly loves Marilyn Monroe, but loves customer service even more. As the newest addition, Kelly has blended seamlessly into our team with her eager care to ensure our new customers get fully trained and our current customers get their orders quickly.
jIM "Grandpa" wINTER

Figuratively—and technically—a grandpa, Jim has years of experience with CtP and inkjet equipment and a love for the iJetColor family that has kept him out of full retirement and in the business of profitable print solutions. Around he's sticking, to keep machines kicking!
Most people don't like calling customer service, but our customers feel differently about calling Printware thanks to our team who is dedicated to delighting customers with profitable print solutions like no one else in the world. Give our service a try at (800) 456-1400 ext 2.
"Communicated well, answered my questions, and took care of my needs. Always a pleasure talking with you folks." – Dave Bell, Grange Insurance