Printers and marketers are always looking for ways to increase the effectiveness of their direct mail campaigns. When done well, direct mail marketing can engage your recipients and significantly increase your return on investment (ROI). Today, I'll share a few ways to make your direct mail efforts more successful simply by doing more with an envelope.
Full-color, full bleeds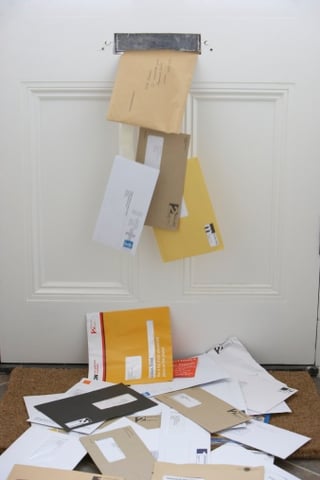 A simple, white envelope doesn't do much to grab attention. But just by adding color, you can change that. People respond to color, and inkjet digital printing makes it possible to print inviting, full-color images onto envelopes.
In fact, the iJetColor envelope press prints in full-color and true, four-edge bleed on surfaces up to 8.5" x 17". For comparison, a standard #10 envelope is which brings me to the next point, flexible material sizes.
Flexible Material sizes
With a print area of up to 8.5" x 17" and the capabilities to run materials from 3" x 4 1/8" to 9 1/2" x 17", the print capabilities of the iJetColor envelope press is much greater than other digital printing systems on the market today. Sending direct mail in different shapes and sizes than the standard, #10 envelope is a great way for your mailers to grab attention.
Personalized Messaging
Variable data printing makes personalization during short-run envelope printing possible. Beyond the ability to store and recall print information from previous envelope runs, the iJetColor envelope press comes with production ready software that can automate personalized printing into your runs. That means you can preset customer data and have the images and messaging on each envelope change depending on the customer information you have.


Beyond best in its class real-world speeds, with the iJetColor envelope press, you can:
Print full-color, four-edge bleed short run envelopes
Run many different material sizes
Automate personalized messaging
These capabilities allow you to do more with an envelope when it comes to business printing. Want to learn more? Download our Whitepaper: