One of the first differences inkjet users experience is the added capabilities of their envelope production. Inkjet printing makes it possible to print attention-grabbing, full-color, 4-edge bleed envelopes. The capabilities are impressive, to say the least. As an added benefit, inkjet printing makes it so you can run envelopes of different sizes and materials. But when it comes to an inkjet press, its capabilities are just the beginning. Here are four more benefits you can expect:
1. Speed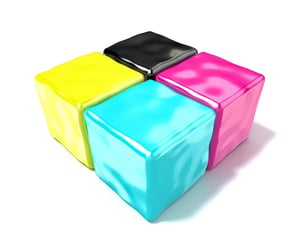 An inkjet press allows you to print at much faster speeds than what you'll experience with toner devices. If you look at the iJetColor specifically, you'll see it can print at 3x the speed of other digital envelope printers. With inkjet printing, you're able to run more envelopes in less time. And less time spent on envelopes means more time you can focus on other areas of your business.
2. Quick Transitions
With inkjet printing, speed isn't just about the print runs, it's also about transitioning between print jobs. Switching from one short run to another is as simple as a few clicks and keystrokes. Your downtime between jobs becomes almost nonexistent.
3. Variable Data Printing
With variable data printing, it's easy to print highly personalized direct mail materials. The technology makes it possible to alter each envelope in a run to have information specific to the recipient. Data can be used to change the wording, imagery, and colors printed onto an envelope in order to catch the attention of the recipient. It's been shown that printing with variable data can drastically increase the effectiveness of direct mail campaigns.
4. Increase Profits
Inkjet printing is one of the best strategies today's print companies are using to grow profit margins. Just from the increased speed and efficiency, envelope runs are able to be completed in much less time. Even better, inkjet presses have a much lower cost of consumables – both for ink and the envelopes you're able to run. Not to mention that inkjet printing doesn't use any heat or pressure, making it much more gentle on your envelopes.